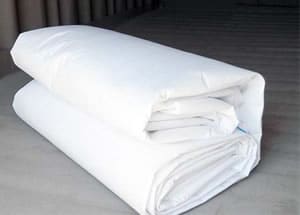 container flexitank doorstop installation technical conditions
1, wood or steel, frame structure, the height of not less than 1.2 m, can be made of two high. Both ends can be securely mounted in the recess of the container door End corner posts.
2, wooden doorstop, doorstop each pair of beams is not less than 6, the vertical block is not less than 5, the minimum cross-sectional timber specifications for 40mm×80mm. The material should be in line with no knots, splitting and other defects.
3, steel doorstop, doorstop of each pair of beams is not less than 4, not less than 7 vertical blocks, the bending strength of each beam is not less than q235 steel. Vertical block can be steel or wood.
4, doorstop lining, doorstop inside with a thickness of not less than 12mm plywood or thickness of not less than 5mm smooth plastic plate or other equivalent strength of smooth material as the lining.